As a small business owner, there's a lot riding on your shoulders. We can help relieve the pressure by ensuring you have the right information to make better business decisions.
We understand many small business owners feel there's not enough time in the day to get everything done, yet still find it difficult to delegate responsibility.
ClearSky Accounting can offer guidance on the best way to set up your small business accounts, so we can produce the correct information for your tax returns in the least amount of time.
We'll ensure all claimable expenses are taken into account so you don't pay more tax than you need to. With our expertise, you'll have a better understanding of your business's financial position so you can plan strategically for the future.
Our comprehensive accounting service includes:
Preparation of financial statements
Payroll, PAYE and filing with IRD
Bookkeeping: monthly, quarterly and annual management reports
Tax returns including income tax, provisional tax, GST and FBT
Monthly and quarterly management reports
Guidance on budgeting, cash flow and other core issues
Advice on and setting up accounting software systems including Xero
Setting up companies and advice on your business structure
Our team is committed to excellence and exceptional service. We enjoy forming close partnerships with our clients, so we can understand your unique situation and give appropriate advice.
Why is cash flow so important?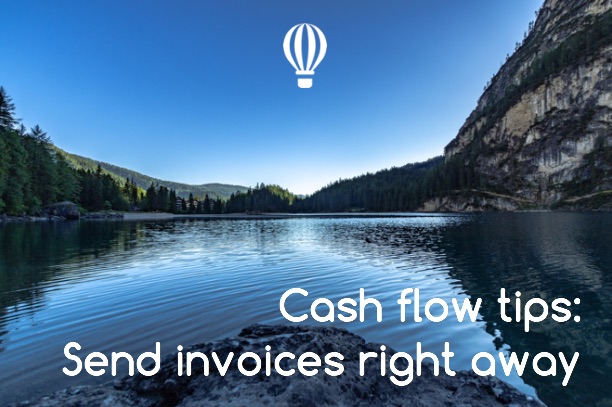 Cash flow is a key indicator of the financial health of your business. Positive cash flow means your business is running smoothly with potential to invest for further growth. Negative cash flow means you're paying out more money than is coming in.
Understanding where your cash goes and how to generate more when you need it are key parts of running a successful business. The best way to keep track of cash flow is to look at your cash flow statement. It tells you where your money came from and where you spent it, and shows how well your business generates cash to fund its operating expenses and pay debt.
Organisation and planning will help you maintain positive cash flow. ClearSky Accounting can help you focus on creating positive cash flow by recommending strategies to improve incoming cash, ensure you're paying your bills the smart way and helping you build cash reserves to survive any seasonal fluctuations or lean months.
ClearSky Accounting is small enough to know our clients well and large enough to have the expertise so you always get the best possible advice. Keep in touch by liking us on Facebook.